---
11/13/20 University of Mississippi School of Journalism and New Media IMC student Asya Branch crowned Miss USA
A University of Mississippi School of Journalism and New Media student has been crowned the new Miss USA.
Booneville native Asya Danielle Branch, who has studied Integrated Marketing Communication at UM, was crowned the winner of the 2020 pageant Monday night at Elvis Presley's Graceland during the live competition.
The Northeast Mississippi Daily Journal reports that Branch is the first Mississippian to win the Miss USA title, and she was the first African American woman to win the Miss Mississippi USA title.
Branch has studied IMC with an emphasis in public relations and minor in general business at the University of Mississippi, according to her pageant bio. She said she hopes to work for a public relations firm or major corporation.
Debbie Hall, an instructional assistant professor of IMC, said she didn't teach Branch, but Branch was gracious to be part of her Events class one semester.
"She impressed me as a kind and humble young lady…who is, of course, beautiful," she said. "She uses her background to support young people who have parents who are incarcerated. Asya represents our school, our university and our state in a beautiful way."
In her Miss Mississippi USA bio video, Branch talks about an issue that has become part of her pageant platform throughout the years – empowering children of incarcerated parents.
Branch is one of those children. Her father has been in prison since she was 10.
"Being a child with an incarcerated parent takes a negative toll, with the stigmas that surround it," she said in an earlier UM story. "There's emotional distress, financial instability and so many questions about why a parent isn't there."
She wants to influence people's lives by speaking at schools, churches, civic organizations and jails.
"It's an underdiscussed topic, and I hope to bring light to it by sharing my story so others can see that I'm doing something positive," she said in an earlier UM interview. "It's perfectly fine to share and embrace the circumstances, because it's part of who we are and it's going to shape you. By talking about it, we can take down the gate of judgment."
You can read her Miss USA bio and watch her bio video here and below.
Having never left the state of Mississippi alone, at age 17, Branch attended Harvard University for summer school, according to her Miss Mississippi USA bio. She said the experience transformed her life and she grew.
Since then, she has accepted every challenge and opportunity. She describes herself as adventurous, compassionate, and a go-getter. "Having a strong mentality has allowed her to be a life coach and trendsetter without second guessing herself," the bio reads.
Branch is not currently enrolled in the UM School of Journalism and New Media as she fulfills her duties as Miss Mississippi USA and Miss USA, but many professors remember her.
Alysia Steele, associate professor of journalism, said Branch was her photojournalism student.
"She was a thoughtful student, who asked good questions, cared about the quality of her work, participated in class discussions and was a team player," she said. "Her winning Miss USA doesn't surprise me one bit. She is a determined woman, who knows who she is, and she knows what she wants out of life, and I respect that. I am proud of her for many reasons. This incredible achievement is just one of them. Well earned, well deserved."
Interim Dean Debora Wenger taught Branch broadcast reporting.
"As you might imagine, she lit up the screen when she was on camera," Wenger said. "She was a pleasure to have
in class, and I know she will leave her mark on the world. She's driven and dedicated to being a positive force for change."
Here are a few more facts from her bio.
She is the sixth of eight siblings. "I strive every day to set an exemplary example to my brothers and sisters, whether they are younger or older," she said. "Anyone can be a role model; age does not determine one's ability to have positive impacts in the lives of others."
She has her own cosmetics line called Branch Beauty. "What started as a makeup obsession has turned into a lucrative business that I am very proud of," she said.
And . . . "I once watched an Ole Miss football game with Morgan Freeman. Hotty Toddy!"
Branch has also been involved with the UM Student Activities Association and the Student Media Center. She was a Rebel Radio DJ and co-hosted a 2018 radio show with fellow student Asia Herrod called "A Squared" that featured music, talk and motivational quotes. The two introduced themselves as "Asya with a Y" and "Asia with an I."
"Asya was named Ole Miss's Most Beautiful in 2018, an accomplishment that she is very proud of because she had the opportunity to represent the university that she loves," the Miss USA website reports. "Making history as the first African American Miss Mississippi USA, Asya has been advocating for at risk children and criminal justice reform for the past several years. She has worked with government officials and the President on positively changing our justice system. Asya will continue to encourage our youth and be a voice for the unheard."
Branch enjoys staying healthy, weight training, traveling, reading and promoting her cosmetics line.
"As Miss Mississippi USA, Asya wants to teach others that they do not have to be defined by their circumstances," the Miss USA website reports. "Her favorite quote by Randy Pausch, 'We cannot change the cards we are dealt, just how we play the hand,' motivates Asya to share her life with others while inspiring them to overcome all of life's adversities."
You can see the Newswatch episode featuring Asya below:
---
11/6/20 The Daily Mississippian wins Newspaper Pacemaker Award, one of college media's highest honors
The 2019-20 Daily Mississippian has been awarded one of college media's highest honors: a Newspaper Pacemaker Award.
Each year, the Associated Collegiate Press presents Pacemaker awards to the best in collegiate journalism. Entries are judged by teams of professionals based upon coverage and content, quality of writing and reporting, leadership, design, photography and graphics.
Daniel Payne was editor-in-chief in 2019-20, and Eliza Noe was managing editor.
The awards ceremony was held during the annual Associated Collegiate Press/College Media Association annual conference (virtual this year).
The 2019-20 Daily Mississippian also recently won an Honorable Mention for Best Daily Newspaper in the CMA Pinnacle Awards contest. The 2018-2019 DM also won an Honorable Mention in this contest.
The University of California-Los Angeles Daily Bruin won first, The Michigan Daily at University of Michigan was second, The Daily Orange at Syracuse University was third, and The DM tied with California State University-Fullerton for Honorable Mention.
"These are both national awards, meaning student newspapers from all across the country enter in the contests, and we compete against extremely talented student journalists who work for great publications," Payne said. "In these instances, we ranked among the top 20 and top five newspapers to compete, respectively."
Payne said he believes what made The DM stand apart are the combined passion, creativity and dedication of the staff.
"It's a joy to work with people who are driven to serve their community and are talented enough to do it in such a powerful way," he said. "The staff was one of the most talented, inspiring groups of people with which I've had the pleasure of working.
"At the end of the day, that is what these student journalists work so hard to do: serve their campus and community through quality reporting. It's really wonderful to see that passion and talent recognized on the national level."
Payne said it's also impossible to understate the importance of the editorial advisors at the Student Media Center.
"Our advisors taught us, believed in us and led by example for us — all while giving us the independence to allow us to own the newspaper we produced," he said.
Payne said if you want to lead, serve, create, think and learn, the Student Media Center is the place for you.
"I worked for student media from my first semester at UM, and it has been the highlight of my education at the university," he said. "I was smarter, more inspired, more engaged and more successful because of my time at the Student Media Center — especially because of the effort of the faculty at the SMC."
Eliza Noe served as managing editor for the 2019-2020 Daily Mississippian staff. She is now the editor-in-chief.
"Hundreds of papers all over the country submit for (these awards), and that involves choosing your best five issues," Noe said. "They didn't split it up into categories, so we were in the running with weekly, daily and bi-weekly publications. It's amazing to see that our hard work was able to compete with other really great student work."
Noe said the 2019-2020 DM staff was a "dream team."
"Everyone on staff was on the same page about what kind of coverage we wanted to have, and that went across all sections of the paper," she said. "We also became very close as friends, and I think that helped a lot with team-building and cooperation. It was definitely rewarding to see how much everyone had grown by the end of last semester."
Noe also commended the advisors.
"I think having both journalistic and editorial freedom, and also constructive feedback, makes the Student Media Center one of the best places to learn," she said.
Noe began working at the DM her freshmen year.
"There's no way I would be as comfortable in my own abilities if I didn't have the newsroom experience I've had," she said. "Getting to learn all of the levels of how a publication works has shown what I'm passionate about and how to get there.
"I think working at the Student Media Center allows you to actually apply the skills you learn in a classroom in a way you can use to better yourself as a journalist, designer, photographer, etc. We welcome anyone who's interested in putting in the work."
If you are interested in getting involved with The Daily Mississippian, you may email Noe at dmeditor@gmail.com or the newsdesk thedmnews@gmail.com.
---
New Look for the SMC
What we did on our summer "vacation" 
The Student Media Center operates year-round at Bishop Hall, and staff and students were even busier than usual this summer. The SMC spent more than $70,000 on equipment and software upgrades. Websites were redesigned. Broadcast engineer Steven Miller and media tech manager Jared Senseman worked hard to install everything for the start of fall semester. Here are a few highlights:
NewsWatch Ole Miss has a new switcher, monitors, cameras and related accessories. The newscast should now be much more vivid and viewers will see more details in true HD quality. A plus is that the new equipment takes up less space and uses less electricity. The student staff is starting training this week to learn how to use the new equipment.
New software was purchased for all lab machines, including Adobe Creative Cloud for more than 25 computers and Microsoft Office 2019 for all lab machines.
The SMC classroom has a new projector with a number of improved features.
The summer Daily Mississippian editorial staff and adviser Greg Brock worked with Jared to redesign theDMonline.com. It will launch this week. The website has a new theme and is easier to use, with better aesthetics and improved security. The DM site was moved to its own private server, which will increase speed and response times, with a cool mobile version. The old website will be renamed thedmarchives.com, and will be available for as long as we want. It includes previous archives; articles as far back as 2009 will continue to be accessible.  
The DM print edition has also undergone a major redesign. The first print paper of the semester, which includes our annual Back to School special section, will be distributed August 26. The DM will have a print edition 3 days a week (Mondays, Wednesdays, Fridays).
Rebel Radio's website is undergoing a major redesign and theme upgrade, led by Hannah Vines and others on the professional staff working with Rebel Radio student staff.
If you didn't check out the yearbook website last year, please do so this year. MacKenzie Ross, editor of the 2019 yearbook, redesigned the site and it includes some awesome drone footage and content that complements the printed yearbook. This year's yearbook staff will continue to modernize the website.
Graduate assistant Ingrid Valbuena is redesigning our recruiting materials.
I've been here for 10 years, and I can't recall a summer with more breaking news stories of local and national interest. TheDMonline.com had 450,000 page views this summer (very unusual for the summer; we're already close to 1.2 million for the year), and the electronic newsletter has more than 1,100 subscribers.
---
UM School of Journalism student is intern at Dateline NBC this summer in NYC
A University of Mississippi School of Journalism and New Media student entering her senior year landed a spot in the National Association of Black Journalists/NBC News Summer Fellows program.
DeAndria Turner was assigned to Dateline NBC's primetime long-form journalism news program. She's working every day at Rockefeller Center in Manhattan. The program is a paid internship, and also includes a housing stipend.
Turner's daily duties include collaborating on the morning rundown multimedia presentations and keeping executive producers updated on breaking news; transcribing interviews; working with producers to fact check and research stories; and shadowing on-site promotional shoots.
Turner is from Gautier, Mississippi, and before her internship began in early June, she had never been to New York.
"I'm a small-town girl navigating my way around this huge city," Turner said. "I'm most enjoying exploring the not-so-touristy parts of New York. I like to go to Brooklyn and Queens and really see the history and the people. There's so much to do here and so little time, but it's a blast.
"The best thing about my internship is that I've never done this before. I want to be in front of the camera, but I'm learning what it feels like to be behind the screen. I'm trying to take everything in to learn how to be a better storyteller visually and in my writing. Everything I'm learning here will help me be a better news reporter, and it'll especially help me with my new job next year."
Turner was Rebel Radio student manager and a correspondent for NewsWatch Ole Miss last year. When she returns from her internship, she will work at the Student Media Center as multimedia director, coordinating content and producing packages for The Daily Mississippian, NewsWatch and Rebel Radio.
---
SMC Students, Faculty Spend Winter Break on Reporting Trip in Puerto Rico
Journalism and New Media and the Student Media Center continue to offer students extraordinary reporting opportunities outside the mainland United States. A group are in Puerto Rico for Winter Intersession on a multimedia reporting trip to interview island residents about the impact of Hurricane Maria.
Students used social media tools to identify sources before the trip, and while they are in Puerto Rico, they are using social media to post frequent updates. They are getting quite a following. One student has even been invited to join media professionals on a documentary project in Puerto Rico later this year; they are impressed with the content she is posting from this trip.
You can follow the students on social media: @devnabose (Twitter),  @isthatbritt (Twitter and Instagram), @chris_johnson (Twitter and Instagram) and @rebelsabroad
---
Two SMC Students Honored in National Contest 

Abbie McIntosh and Ariel Cobbert have both placed in the Hearst Journalism Awards national competition this year.
In the Television Features category, Abbie tied for 15th place. There were 107 entries from 60 universities. Ariel placed 21st in the Photojournalism News and Features category, which had a record 128 entries from 77 universities.
Abbie is station manager for UM's award-winning NewsWatch Ole Miss – a daily, student-run live 30-minute newscast.
"I've had the pleasure of working with Abbie the past two years as she was NewsWatch station manager," said NewsWatch faculty adviser Nancy Dupont. "Then I had the pleasure of having her in my advanced TV reporting class. She has a goal to be excellent in everything she does. In fact, she will overcome any obstacle getting in the way of her success. She is in the top 1 percent of broadcast journalism students I've ever taught."
The two TV packages from Abbie that were entered in the Television Features category were both from coverage of Hurricane Michael. Three journalism students – led by journalism professors Mark Dolan, Ji Hoon Heo and John Baker – traveled to Panama City in October to report about the hurricane's impact.
Ariel, who graduated in December 2018, is former photo editor for The Daily Mississippian and The Ole Miss yearbook. Her Hearst photojournalism entry included her DM coverage of the 50th anniversary of the assassination of Martin Luther King Jr. and photos she took for the yearbook and for her internships. In summer 2018, she had a photo internship at the Daily Press in Virginia, and she had a fall internship at the Memphis Commercial Appeal.
Alysia Steele is one of the JNM professors who have worked closely with Ariel.
"I have watched Ariel blossom over the years," Steele said. "What I love and respect about Ariel is how hard working she is, and how she takes constructive feedback from a good place and applies it to her work. She has one of the best attitudes I've ever seen in a student, and I'm ridiculously proud of her. It's nice to see her place in Hearst. I can't wait to see what she does career-wise, because I know for sure she's going to make an impact in the journalism world."
The Hearst contest has several more categories with deadlines during spring semester.
---

DM Managing Editor Devna Bose Chosen for Reporting Workshop in Washington, D.C.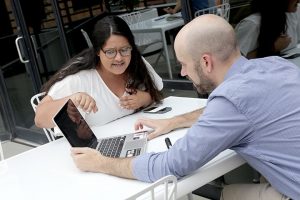 Devna Bose, Meek School journalism major and Daily Mississippian Managing Editor, was selected by the Chronicle of Higher Education for its reporting workshop in Washington, D.C. During the workshop, which took place on September 6 and 7, Devna networked with talented editors and student journalists from all over the nation, and learned tips for reporting about higher education, like how to read find and read college form 990s. The Chronicle paid all expenses for the students selected.
"I applied not only because I was eager to improve my own reporting skills, but also to discover resources to bring back to the Daily Mississippian newsroom," Devna said. "I learned a multitude of things that will allow me to more efficiently serve the LOU community as a journalist."
In the photo at the top, she is getting help finding resources for a story from one of the Chronicle editors. The photo below is of all the students participating in the workshop.
---
UM Students Win SEJC championship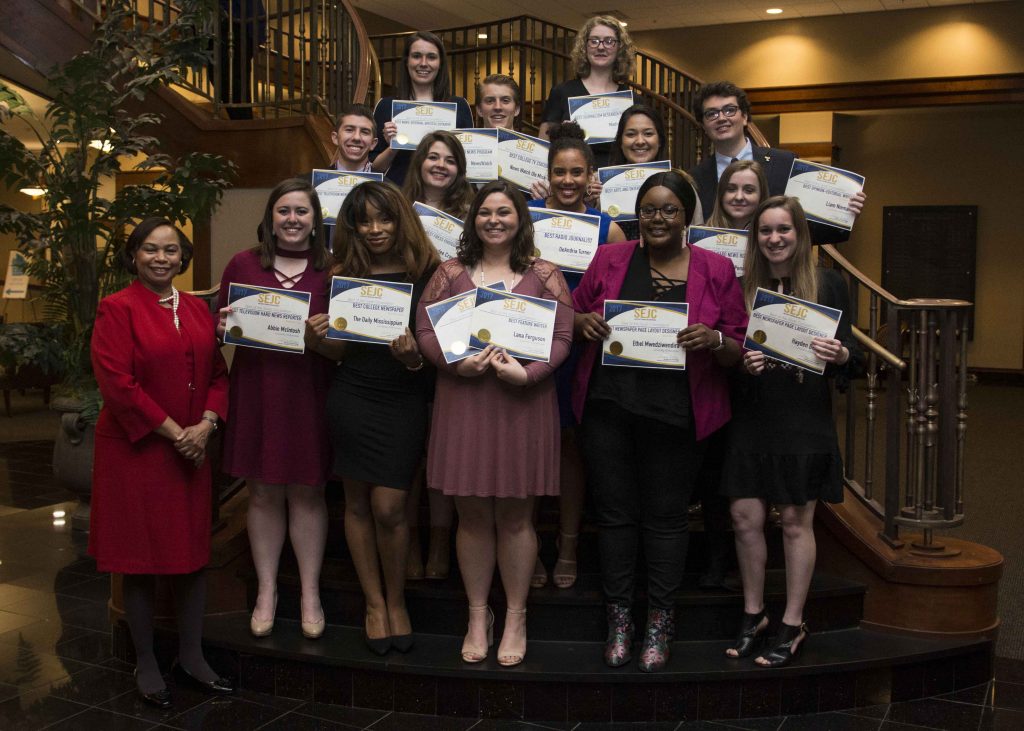 University of Mississippi students won 25 awards in two major regional contests this past weekend, and were named the 1st Place Journalism Champions for the on-site competitions.
The Southeast Journalism Conference 32nd annual convention was February 15-17 at Harding University in Searcy, Arkansas. SEJC has more than 40 member universities in seven southeastern states, and sponsors two contests. The Best of the South contest recognizes the best student journalist work published or broadcast in 2017. In this year's contest, there were 412 entries from 30 universities. Each UM entry consisted of several examples of student and staff work, from The Daily Mississippian, NewsWatch Ole Miss, Rebel Radio, internships and published projects.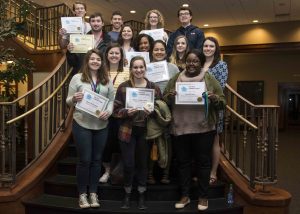 The on-site competitions are held during the conference, and students in attendance compete against one another to produce content on deadline in 15 separate categories. Harding reported that 170 students competed in the on-site competitions this year.

Meek School of Journalism and New Media students won five first-place awards. In the onsite competitions, first places were won by Devna Bose for arts and entertainment writing; Marlee Crawford, for sports photography; and Ethel Mwedziwendira, for current events. In the Best of the South contest, Abbie McIntosh won first place for Best TV Hard News Reporter, and Thomas DeMartini and Austin Hille teamed to win Best Broadcast Advertising Staff Member.
Other awards won by UM students:
Second places in Best of the South: Lana Ferguson, Best News Writer; Lana Ferguson, Best Feature Writer; Madison Heil, Best Journalism Research Paper; Erin Pennington, Best Radio Hard News Reporter.
Second places in the o-site competitions: Hayden Benge for newspaper design; Clifton Carroll for public relations; Marisa Morrissette for media history/law/ethics.
Third places in Best of the South:Jake Thrasher, Best News-Editorial Artist/Illusterator; DeAndria Turner, Best Radio Journalist; NewsWatch Ole Miss, Best College TV Station. NewsWatch is a live, daily newscast, compared to some others in the competition which are weekly recorded and edited shows.
Third places in the on-site competitions:Matthew Hendley for TV anchoring; DeAndria Turner for radio reporting.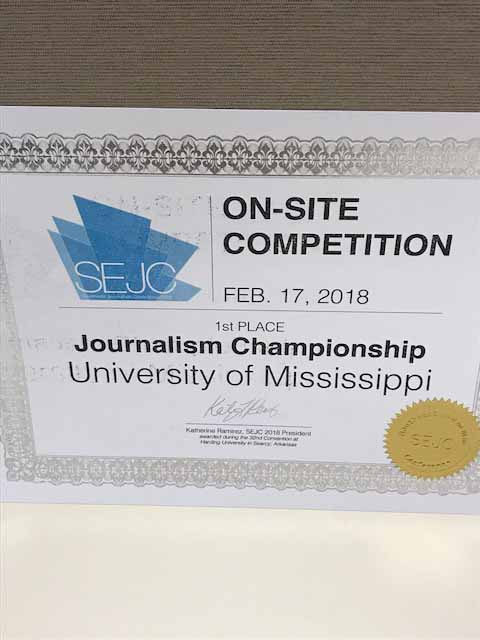 In the Best of the South contest, some of the categories – especially the newspaper categories – attract more than 30 entries each and awards are given out up to 10th place. Other UM students/staffs who placed in Best of the South: The Daily Mississippian, a daily newspaper competing against student newspapers published weekly or semiweekly, won fourth place for Best College Newspaper; Marlee Crawford won fifth place for Best Press Photographer; NewsWatch Ole Miss won fifth place for Best College News Video Program; Devna Bose won sixth place for Best Arts and Entertainment Writer; Ethel Mwedziwendira won seventh place for Best Newspaper Page Layout Designer; Hayden Benge won eighth place for Best Newspaper Page Layout Designer; Grant Gaar won eighth place for Best TV News Feature Reporter; Liam Nieman won eighth place for Best Opinion-Editorial Writer.
Fifteen UM students traveled to Arkansas to participate in the onsite categories, accompanied by Meek School Assistant Dean Patricia Thompson, who oversees all of the Student Media Center.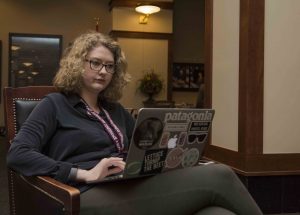 "Year after year, our students excel in both the Best of the South and the on-site competitions," Thompson said. "Some of them are in our newsroom for many hours each day, five days a week. They use what they learn in classes to produce outstanding work, and they do so not just to gain practical experience for internships and jobs, but also because they are passionate about keeping the campus and community informed about events and issues."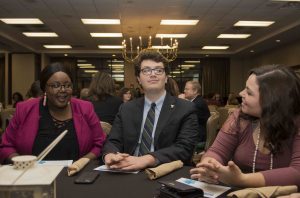 This is the sixth time in the past eight years that UM students have won SEJC's on-site journalism grand championship award. University of Mississippi students were ineligible to compete in the on-site contest last year because the Meek School of Journalism and New Media was the host for the 2017 conference in Oxford.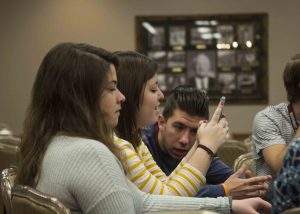 SEJC's Friday night awards banquet speaker was Sonia Nazario, who won a Pulitzer Prize for feature writing and other national awards for "Enrique's Journey" when she was a Los Angeles Times staff writer and is now an author, activist and frequent New York Times contributor. The conference did not have an overall theme, but it included workshops and panels focused on digital content, engaging audiences, broadcast storytelling, yearbook journalism, how to cover campus hazing issues, photojournalism, design, and a look back at the Little Rock Nine and the role journalists play in documenting stories about marginalized people.
---
SMC student selected for national multimedia project investigating hate crimes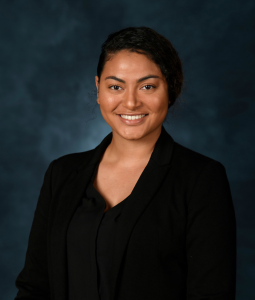 Meek School major Brittany Brown is one of 26 students from 19 universities selected to participate in a major national investigation into hate crimes in the U.S. as part of the 2017 Carnegie-Knight News21 multimedia reporting initiative.
Brittany is a junior from Quitman, majoring in broadcast journalism with a minor in Spanish. She is in the Sally McDonnell Barksdale Honors College and a digital content producer, anchor and correspondent for NewsWatch Ole Miss. She was an intern at WTOK-TV in Meridian and a research intern in the Ronald E. McNair Post-Baccalaureate Summer Research Program, and she is co-president of the University of Mississippi Association of Black Journalists.
Headquartered at Arizona State University's Walter Cronkite School of Journalism and Mass Communication, News21 was established by the Carnegie Corporation of New York and the John S. and James L. Knight Foundation to demonstrate that college journalism students can produce innovative, in-depth multimedia projects on a national scale.
Students from journalism programs across the U.S., as well as Canada and Ireland, will join Cronkite students for the 2018 investigation. They will examine the major issues surrounding hate crimes in America.
The students are participating in a spring semester seminar in which they are conducting research, interviewing experts and beginning their reporting. The seminar is taught in person and via video conference by Leonard Downie Jr., former executive editor of The Washington Post and Cronkite's Weil Family Professor of Journalism, and News21 Executive Editor Jacquee Petchel, a Pulitzer Prize-winning journalist and former senior editor for investigations and enterprise at the Houston Chronicle.
"We chose hate crimes and hate incidents as this year's timely News21 topic because of the apparent increase throughout the country of such acts – from bullying and vandalism to assaults and murders – involving racial, religious, nationality, gender and sexual orientation bias," Downie said.
Following the seminar, students move into paid summer fellowships, during which they work out of a newsroom at the Cronkite School in Phoenix and travel across the country to report and produce their stories.
"We will be able to do what many newsrooms cannot, which is to deploy dozens of student journalists to investigate the culture of hate and related acts of violence in every state in the nation," Petchel said. "Not only do recent attacks on people of different races and religions call for it, it is the right thing to do in the name of public service journalism."
Over the past eight years, Carnegie-Knight News21 projects have included investigations into voting rights, post-9/11 veterans, marijuana laws and guns in America, among other topics. The projects have won numerous awards, including four EPPY Awards from Editor & Publisher magazine, the Student Edward R. Murrow Award for video excellence, and a host of honors from the Society of Professional Journalists and the Hearst Awards Program, considered the Pulitzer Prizes of collegiate journalism.
Cronkite fellows will be named later this semester. In addition to the Meek School of Journalism and New Media at the University of Mississippi, the other universities are:
· DePauw University, Greencastle, Indiana
· Dublin City University, School of Communications, Dublin, Ireland
· Elon University, School of Communications, Elon, North Carolina
· George Washington University, School of Media and Public Affairs, Washington, D.C.
· Indiana University, The Media School, Bloomington, Indiana
· Kent State University, School of Journalism and Mass Communication, Kent, Ohio
· Louisiana State University, Manship School of Mass Communication, Baton Rouge, Louisiana
· Morgan State University, School of Global Journalism and Communication, Baltimore, Maryland
· St. Bonaventure University, Jandoli School of Communication, St. Bonaventure, New York
· Syracuse University, S. I. Newhouse School of Public Communications, Syracuse, N.Y.
· University of British Columbia, Graduate School of Journalism, British Columbia, Canada
· University of Colorado Boulder, College of Media, Communication and Information, Boulder, Colorado
· University of Iowa, School of Journalism and Mass Communication, Iowa City, Iowa
· University of North Texas, Mayborn School of Journalism, Denton, Texas
· University of Oklahoma, Gaylord College of Journalism and Mass Communication, Norman, Oklahoma
· University of Tennessee, School of Journalism & Electronic Media, Knoxville, Tennessee
· University of Texas at Austin, School of Journalism, Austin, Texas
The John S. and James L. Knight Foundation provides core support for the News21 program. Individual fellows are supported by their universities as well as a variety of foundations, news organizations and philanthropists that include the Ethics and Excellence in Journalism Foundation, Hearst Foundations, Donald W. Reynolds Foundation, International Ireland Funds, The Arizona Republic, The Dallas Morning News, Myrta J. Pulliam, John and Patty Williams, and Louis A. "Chip" Weil.
---
NewsWatch says goodbye to Payton Green
For the past four and a half years Payton Green has worked for NewsWatch as an anchor, producer and station manager. NewsWatch took the chance to say goodbye to him as he graduates this semester.
Click to view the Tribute VIDEO:

---
Ole Miss student media leaders offer advice to high school journalists at regional workshop
On Saturday, Sept. 3, the Journalism Education Association and the National Scholastic Press Association partnered to host a free workshop for journalism students and teachers in Mississippi and surrounding states. The event was at Lafayette High School, and featured Ole Miss student media leaders in a panel discussion about working for college media. Pictured, left to right: Sarah Nichols, vice president of the Journalism Education Association; Lana Ferguson, managing editor of The Daily Mississippian; William Wildman, yearbook writing editor; Ariel Cobbert, Daily Mississippian photo editor; Marisa Morrissette, yearbook and Daily Mississippian designer; Payton Green, NewsWatch manager; and Patricia Thompson, assistant dean for student media.
---
2015-16 Student Media Leaders
By Taylor Morton
As their time as managers ends, we say farewell and thank you. They are headed to jobs and internships in New York, Los Angeles, Chicago and Orlando.
Amy Hornsby (Rebel Radio)
Amy Hornsby climbed her way up at Rebel Radio, from DJ, to marketing director, to interim station manager, to station manager.
WUMS-FM 92.1 Rebel Radio is one of the few college student-run commercial FM radio stations in the country. The station broadcasts 24 hours a day, 7 days a week, and boasts a signal stretching nearly 40 miles across North Mississippi.
Hornsby is a junior integrated marketing Ccmmunications major from Starkville.
"Delegation has been the greatest challenge in this role," Hornsby says. "You have to learn how to ask for and accept help from the people you work with. I'm proud of the things we do all the time, both on and off the air."
Hornsby says the Student Media Center has been a gift to her.
"The Student Media Center has guided me. It helped me make new friends, get used to campus and meet older students who became my mentors and got me on track to find the best major for me."
Additionally, Hornsby says she learned vital professional skills, such as teamwork, delegation and time management through her role as station manager.
"Amy Hornsby has just done a terrific job with radio this year," said radio adviser Roy Frostenson. "She's organized, dedicated and enthusiastic, all great traits for a radio station manager. She has assembled a great staff and they all work together very well which is a testament to Amy as a leader."
Hornsby will spend fall semester 2016 in Orlando as a merchandising intern with the Disney College Program. After graduation in May 2017, she hopes to get involved in marketing for theater. Her ultimate goal is to combine the things she knows best: marketing, theater and radio.
---
Logan Kirkland (The Daily Mississippian)
Logan Kirkland didn't start Ole Miss as a journalism major.
The senior from Tuscaloosa, Alabama, says friends encouraged him to take a journalism course. He realized how much he enjoyed interacting with people and telling their stories. He began writing for The Daily Mississippian, and remembers being excited when he saw his first byline in print.
Kirkland was a DM news editor during his junior year. After covering major stories on campus, he decided he wanted to take what he loved to the next step, and applied to be editor in chief for 2015-2016. He graduates this month with a bachelor of journalism degree.
He says his greatest challenge this past year has been making decisions about whether or not something should be published. "The subject matter can be touchy," he says. "You want reaction, but you want it to be tasteful."
Kirkland says he is most proud of his staff this year for the role it played in covering the campus controversy over taking down the state flag.
Patricia Thompson, director of student media and faculty adviser for The Daily Mississippian, praised Kirkland for his leadership of his staff and his individual work. The Society of Professional Journalists, for the second year in a row, has named The Daily Mississippian as one of the Top 3 best all-around student newspapers in the nation. Kirkland has won first-place awards in several contests for his writing and photography, including a multimedia project he produced from a journalism trip to Ethiopia.
"Logan is an ambitious, talented young journalist with a variety of skills that make him very marketable in this digital age," Thompson says. "In addition to his editorial strengths, he has been an outstanding leader for the DM. There's never a dull moment when Logan is in the newsroom. We will miss him, and we know he will have a successful career."
This summer, Kirkland will work as a photo assistant at Harper's Bazaar in New York. He said he would ultimately like to be a conflict photographer, working to document topics like conflict, war and poverty.
"I'm going to miss this place a lot," Kirkland said. "I'm going to miss the staff and what we did on a daily basis."
---
Mallory Lehenbauer (The Ole Miss yearbook)
Mallory Lehenbauer's interest in the yearbook began when she applied for a position as yearbook writer her freshman year at Ole Miss. While she was a graduate assistant in the Student Media Center last year, her passion for the yearbook recurred.
Lehenbauer, a second-year graduate student in the Meek School's integrated marketing communications program, received a bachelor's degree in English and Southern Studies from Ole Miss in 2014. As an undergraduate, Lehenbauer worked in several writing and editing positions at The Daily Mississippian – including a summer as DM Editor in Chief.
"Mallory has been a valued member of student media for several years," says Patricia Thompson, director of student media. "I was delighted when she applied to be yearbook editor. I knew that with her talent as a writer, editor, designer and leader, the yearbook would be in good hands and that she would lead her staff to produce a beautiful publication. She also used her IMC training to create branding and social media marketing for the yearbook."
Published for the first time in 1896, The Ole Miss annual is the student yearbook that provides a permanent record of each year as seen and told by student staff.
The 2016 yearbook was distributed to students in late April.
Lehenbauer attributes much of The Ole Miss' success to her staff. "They're all amazing people and they make my job really easy," she says.
"On a personal level, the Student Media Center has given me relationships with my peers that are forever. On a professional level, it has taught me to work in a fast-paced environment, meet deadlines and take criticism," Lehenbauer says. "It is a mini professional environment hidden on the Ole Miss campus."
Lehenbauer graduates this month, and is interviewing for jobs in Chicago.
---
Evan Miller (Advertising)
Evan Miller is a senior integrated marketing communications major from Decatur, Illinois. Evan's father is a salesman, so he grew up knowing all about the demands and rewards of the career.
As the advertising manager for the past year and a half, Miller is most proud of hitting staff sales goals. He said the most rewarding part of his job has been helping new employees make their first sales.
"The Student Media Center has provided me with the opportunity to get real-world sales experience in a part-time setting," Miller says. "It has been great for me."
Roy Frostenson is the SMC assistant manager in charge of advertising. "In sales you're only really measured one way and that's by performance and the sales staff has performed extremely well under Evan's leadership," Frostenson says. "Our ad sales are up this year over last year and that's to Evan's credit. Evan does a good job working with our staff and making sure our advertisers are getting value for their investment with us."
Miller graduates this month and has accepted a full-time sales job with Yelp in Chicago.
---
Browning Stubbs (NewsWatch)
Browning Stubbs, a senior broadcast journalism major from Memphis, is well acquainted with the Student Media Center. He has worked in almost every platform of the Student Media Center, and has worked his way up at NewsWatch.
Stubbs loved the arts from a young age, but his passion for live television began in high school. He started an online sports network that broadcast more than 50 sporting events throughout the year. He would give play-by-play commentary on-air.
"From that moment on, I knew I wanted to do TV," Stubbs says. "I had acted in films and in plays, but I just really liked being live. There is so much hard work and pre-production, and when you can turn that into something live, it's just magical."
NewsWatch Ole Miss is the only live, daily, student-produced newscast in Mississippi, and the only local television news broadcast in Lafayette County. The 30-minute program airs live 5 p.m. on channel 12, the university's cable station, and is live streamed on theDMonline.com. A repeat broadcast airs at 10 p.m. on channel 12.
Stubbs worked his way up at NewsWatch from sports anchor, to sports director, to newscast manager.
"As I moved up with NewsWatch, I got to learn everything about it. I learned how to break a news story, how to put graphics together, how to edit video, how to produce a show, how to make sound, how to operate cameras. I just wanted to broaden my knowledge and learn everything I could."
Stubbs also worked as a sports DJ for Rebel Radio, and as the basketball beat writer for The Daily Mississippian. He even has an article in the 2016 yearbook.
Stubbs says the most challenging part of his job was covering controversial topics, making sure everyone was ready to go at 5 p.m., and working to change the name of the show to NewsWatch Ole Miss. He added more sports coverage to NewsWatch by creating a Friday show called RebelWatch.
Stubbs and his NewsWatch staff have been honored this year with awards in several contests. NewsWatch, for the fifth year in a row, was named best college newscast in the state by the Mississippi Associated Press Broadcasters organization.
"The Student Media Center is my second home. It has gotten me job offers, won me awards and made me really happy. I love this place," Stubbs says. "Because of the Student Media Center, I feel like I'm qualified for a lot of jobs. The Student Media Center has given me opportunities in every field."
Nancy Dupont is faculty adviser for NewsWatch. "Browning's dedication to TV journalism is obvious to anyone who meets him," she says. "He throws himself, heart and soul, into every newscast. He knows how to lead a team to get the best result possible. He's a wonderful student to work with."
Stubbs graduates this month, and has a production internship with ESPN in Los Angeles.
Stubbs plans to use what he has learned at the Student Media Center in his career. "I hope I have a successful career and can give back to this place one day," he says.
---
---
President Obama answers Meek School student's question at College Reporter Day briefing
When Juan Oropeza came to the U.S. as an undocumented immigrant 25 years ago, he couldn't have imagined that his daughter would one day ask the president about immigration policies. But that's what happened in the White House Briefing Room last week when Daniella Oropeza, a junior in the Meek School of Journalism and New Media, raised her hand and was called on by President Obama.
"We weren't supposed to meet the president, so I was shocked he came into the room and shocked that he called on me, " Oropeza said. She was chosen as one of 50 college journalism students to participate in the first White House College Reporter Day.
President Obama answered a few questions from students, and called on "the young lady right there in red." When Oropeza began her question, her first words were, "Hey, I'm Daniella," which prompted President Obama to teasingly interrupt by saying, "Hey." He gave a lengthy answer to her question about whether his administration will make any further changes in its Mexican immigration policy.
Oropeza's question got attention. Immediately after the press conference with the president, Oropeza was interviewed by CBS News. She then received emails from Univision and Telemundo, the two Spanish-language networks, asking her for interviews, which she conducted in Spanish and English.
"It was very exciting. I didn't expect to see President Obama and I didn't expect what came after with the interviews," Oropeza said. "It was the experience of a lifetime."
Oropeza, of Clinton, Mississippi, had an internship last summer at WAPT-TV in Jackson. She worked last summer as a sales and marketing intern at WTAE-TV in Pittsburgh, Pennsylvania.
Oropeza traveled to D.C. with her mother and grandmother. They drove 14 hours from Mississippi to the nation's capital and stayed for two days. On their way back to Oxford, they stopped for lunch at a Mexican restaurant in a small town in Georgia. While paying for their food, the waiter asked: "I'm sorry, but I just have to ask, were you on the news a couple of days ago?"
"I was speechless," Oropeza said, "but my grandmother was quick to say, 'Why yes, she was!' After paying our check, our waiter came back with his phone in hand and showed us a clip of my question to the president from the White House account on YouTube. That lunch still feels like a dream."
White House College Reporter Day was on April 28. It was designed as an opportunity for student journalists to talk to senior administration officials about issues as varied as sexual assaults on campus and student loans. Students were selected based on applications they submitted, and they had a full day of events and briefings at the White House, including sessions with Press Secretary Josh Earnest, the White House Press Corps, White House Chief of Staff Denis McDonough, Senior Advisor Valerie Jarrett and Secretary of Education John King.
Near the end of the day, President Obama walked in, saying, "I hear there's some hotshot journalists here." USA Today reported that you could hear "audible gasps and freak-outs from the unsuspecting students."
At 3:28 p.m. that day, Oropeza tweeted: "When your Mom is so excited that you spoke with the POTUS that she can't even type."
Oropeza's coverage of College Reporter Day aired on NewsWatch.
---
Ole Miss broadcast students dominate MAPB awards
UM broadcast students won 20 awards in the Mississippi Associated Press Broadcasters annual contest for college students, including best newscast for the fifth year in a row for NewsWatch.
Shelby Sansone was named the state's outstanding student television reporter, and Steven Gagliano was named outstanding radio reporter. They each won cash scholarships. UM television and radio students won nine first-place awards.
Dr. Nancy Dupont, Meek School professor, NewsWatch adviser and president of the Mississippi Associated Broadcasters Board for 2015-2016, was honored for her service.
The awards were presented Saturday night in Jackson. The college categories had 51 television entries and 23 radio entries from five Mississippi universities. The contest year covered work produced during spring and fall semesters 2015.
Here are details:
First-Place Awards:
College Television
Best Newscast: NewsWatch, for its Oct. 21 newscast
Best Feature Story: Sereena Henderson and Ji Hoon Heo, St. Mark's Episcopal Church 10 years after Katrina
Best News Story: Shelby Sansone, Dan Jones rally
Best Sportscast/Sports Program: Browning Stubbs and David Kennedy, Oxford Chargers state championship preview
Best Documentary or Series of Stories: Atomic, Mississippi, produced in a course taught by Dr. Brad Schultz and Dr. Kathleen Wickham
College Radio
Best Feature Story: Steven Gagliano, end of semester feature
Best News Story: Steven Gagliano, state flag removal from campus
Best Sports Story: Riley Mueller, concussion study
Best Documentary or Series of Stories: Riley Mueller, concussion study
Other awards:
College Television
In addition to the first place awards NewsWatch also won:
2nd Place Best News Story: Kelly Savage, state flag removal
2nd place, Best Sports Story: Browning Stubbs, Tip Six, Alabama game
3rd Place Best News Story: Browning Stubbs, metro narcotics unit investigation
3rd Place Best Newscast: Sept. 21 newscast
3rd Place Best Sports Story: Waverly McCarthy, Who is Chad Kelly
3rd Place Best Sportscast: Nov. 20 RebelWatch
College Radio
2nd Place Best Feature: Riley Mueller, fitness instructor
2nd Place Best News Story: Steven Gagliano, new chancellor
2nd Place Best Newscast: Meredith Parker
2nd Place Best Sports Story: Steven Gagliano, women's soccer
2nd Place Best Sportscast/Sports Program: Steven Gagliano
The MAPB ceremony also included awards to professional broadcast journalists in the state. Among our recent graduates who won first-place awards: Courtney Ann Jackson (WLBT), Gerard Manogin (WJT) and Ryan Moore (WDAM).
---
UM student journalists receive 28 awards at conference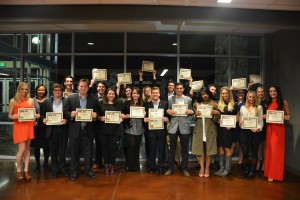 University of Mississippi students left the annual Southeast Journalism Conference with two of the top prizes: Grand Championship Team for the on-site competitions, and College Journalist of the Year.
Sudu Upadhyay, a junior journalism major, won first place and $1,000 in the prestigious Best of the South College Journalist of the Year contest. Upadhyay was NewsWatch Manager in the 2014-2015 academic year. His entry included several examples of his campus and international television reporting, a resume, an essay about his commitment and responsibility in journalism, and letters of recommendation.
The entire Student Media Center team won the grand championship for its performance in 16 on-site competitions. Points are based on how many first, second and third places each university wins.
The conference was hosted by Austin Peay University in Clarksville, Tennessee, and attracted 324 students and faculty from 27 colleges.
University of Mississippi students won a total of 28 awards in the two contests sponsored by SEJC, including eight first-place awards, nine second-place awards, and two third-place awards.
Logan Kirkland, Daily Mississippian editor-in-chief, won two first-place awards, one for special event reporter/editor in Best of the South, and one for sports photography in the on-site competition.
ON-SITES: In addition to Kirkland's first-place win for sports photography, other students who won first-place awards were Caroline Callaway, for newspaper design, and the public relations team of Tori Olker and Victoria Lanza.
Second-place winners were Drew Jansen, for news writing; Tori Wilson, for copy editing; Holly Baer, for op-ed writing; and the multimedia team of Brittany Clark, Dylan Rubino and Kelly Savage.
BEST OF THE SOUTH: Best of the South includes entries for student work produced from mid-November 2014 through mid-November 2015. This year, there were 441 entries from 35 universities. UM student media won 20 awards.
First places were won by Logan Kirkland, for special event reporting/editing, for his spot news and enterprise coverage of the IHL board decision to not renew Chancellor Dan Jones' contract; Dylan Rubino, for his sports writing and profiles in The Daily Mississippian; Kelly Savage, for television news reporting, for packages that aired on NewsWatch; Jake Thrasher, for his Daily Mississippian cartoons; and Sudu Upadhyay as College Journalist of the Year.
Second place awards went to Steven Gagliano in the radio journalist category, for reports that aired on Rebel Radio; Anna McCollum, in the journalism research paper category, for a paper she wrote in the The Press and the Changing South class; Riley Muller for radio feature reporting, for reports that aired on Rebel Radio; Kelsey Shumate for advertising, for commercials that aired on Rebel Radio; and Clara Turnage for feature writing, for a series of articles published in The Daily Mississippian throughout the year.
Other Best of the South awards: Browning Stubbs, third place in the television journalist category; Cady Herring, third place for magazine writing; fourth places for Caroline Callaway, for newspaper design, and Morgan Burger, for radio feature reporting; fifth place for Zoe McDonald, for arts and entertainment writing; seventh place for Madisen Theobald, for design; eighth place for Logan Kirkland, for press photography; ninth place for Brittany Clark for television feature reporting; and 10th place to theDMonline.com in the website category.
The Daily Mississippian won fourth place in the Best Public Service Journalism category for its coverage of the controversy over removing the state flag from campus.
Student Media Director Patricia Thompson and 19 Ole Miss students attended this year's conference. Next year's SEJC conference will take place in February at Ole Miss. Thompson is president of SEJC for the next year, and DM Managing Editor Clara Turnage is student president of SEJC.
---
Alumni Update: Laura Houston Santhanam
I'm Laura Houston Santhanam ('05), and I recently celebrated my first anniversary as the data producer for the PBS NewsHour. Every day, I use narrative and numbers to tell stories, but my path to this newsroom wasn't direct. At one point, I even thought I was done with journalism for good. I should have known better.
I grew up down the road from Oxford in Tupelo, where Niki Peel ('92) helped me get my first newspaper job as a high school sophomore stringing Friday night football coverage for the Lee County Courier and then the Northeast Mississippi Daily Journal.
After editing The Daily Mississippian and graduating a year later, I briefly worked at the Chattanooga Times-Free Press (thanks so much for your letter, Mr. Wilkie) before I returned to The Arizona Republic in Phoenix where I had interned during undergrad. At that time, journalism's shifting economic reality began to make newspapers everywhere ache. In June 2007, I decided to turn my back on the profession I had chosen as a 12-year-old and study public policy at American University in Washington, D.C.
That decision led me in 2009 to join Pew Research Center where I analyzed media trends and the news agenda. I was never too far away from the world of journalism, but I still craved deadlines, interviews and a humming newsroom. After briefly updating my online reporting skills at Media Matters for America, I itched to jump back into journalism and applied to the NewsHour.
Since then, I haven't looked back and am thankful to report the news again. In my job, I explore data and interview policy experts and people whose lives helped shape the numbers. Those figures strengthen narrative in ways that anecdotes alone just can't. That's the fun thing about data reporting and why I love my job. Each statistic represents a person with a story, and some days, I'm lucky enough to tell it.
Posted 9/28/15