At the S. Gale Denley Student Media Center students are given hands-on experience with all things media. From reporters and photographers to news anchors and radio DJ's, the SMC houses multiple enterprises to help students learn both new and existing forms of media, and the technology behind them.
---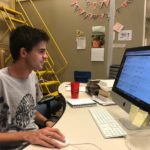 The Daily Mississippian is the award-winning, editorially independent campus newspaper of The University of Mississippi in Oxford. Founded in 1911, The DM is published in print on Thursdays when the University is in session during the academic year. Content is published daily online, theDMonline.com.
We offer paid positions for reporters, editors, photographers, designers, graphic artists, advertising sales representatives, advertising designers, online content producers and more. For more information, please reach out to the DM editor-in-chief, dmeditor@gmail.com.
Click here to access the latest issue of The Daily Mississippian or visit theDMonline.com to access the online version of The Daily Mississippian, which also includes original content that supplements our print publication.
---
NewsWatchOleMiss.com is the only live, daily student-produced newscast in the state of  Mississippi. Established in 1980, NewsWatch is the area's only local television news broadcast. It is distributed through the local cable company on channel 99 to approximately 3,400 living on campus, as well as all residents of Oxford and Lafayette County,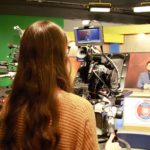 Mississippi, who have basic cable service. The 30-minute program airs live at 5 p.m., Monday through Friday, and is live-streamed on theDMonline.com with a repeat broadcast at 10 p.m. on channel 99. We offer paid positions for directors, producers, assignment editors, anchors, sports anchors, reporters and more.
If you're interested in auditioning for NewsWatch, check out our audition information at the link below 
http://www.newswatcholemiss.com/get-involved.html
---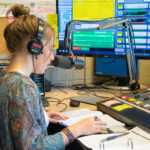 WUMS-FM 92.1 Rebel Radio is a commercially licensed college radio station with a Top 40 format. Established in 1989, it is one of only a handful of university-run commercial FM radio stations in the country. Rebel Radio broadcasts 24 hours a day, 7 days a week and boasts a signal stretching nearly 40 miles across North Mississippi. You can listen to Rebel Radio online at MyRebelRadio.com or you can download our Radio FX app via the Apple app store or Google Play, and stream on the go.
To learn more about becoming a DJ, please reach out to our radio staff, voiceofolemiss@gmail.com.
---
The University of Mississippi got its nickname Ole Miss from the name for the student yearbook, The Ole Miss. Published for the first time in 1897, The Ole Miss is an annually produced student yearbook documenting campus life, academics, culture, student organizations, and athletics. It provides a permanent record of each year as seen and told by the student staff. They are available at end of the school year free for full-time students. Copies of some past issues are also available in the Student Media Center, 201 Bishop Hall.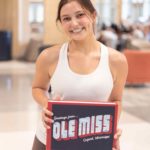 The yearbook staff offers paid positions for student designers, photographers, writers and more. For more information on joining the staff, please reach out to the yearbook editor-in-chief, theolemisseditor@gmail.com.
Click here to visit the yearbook website.
Click here to browse through our digital yearbook archive.